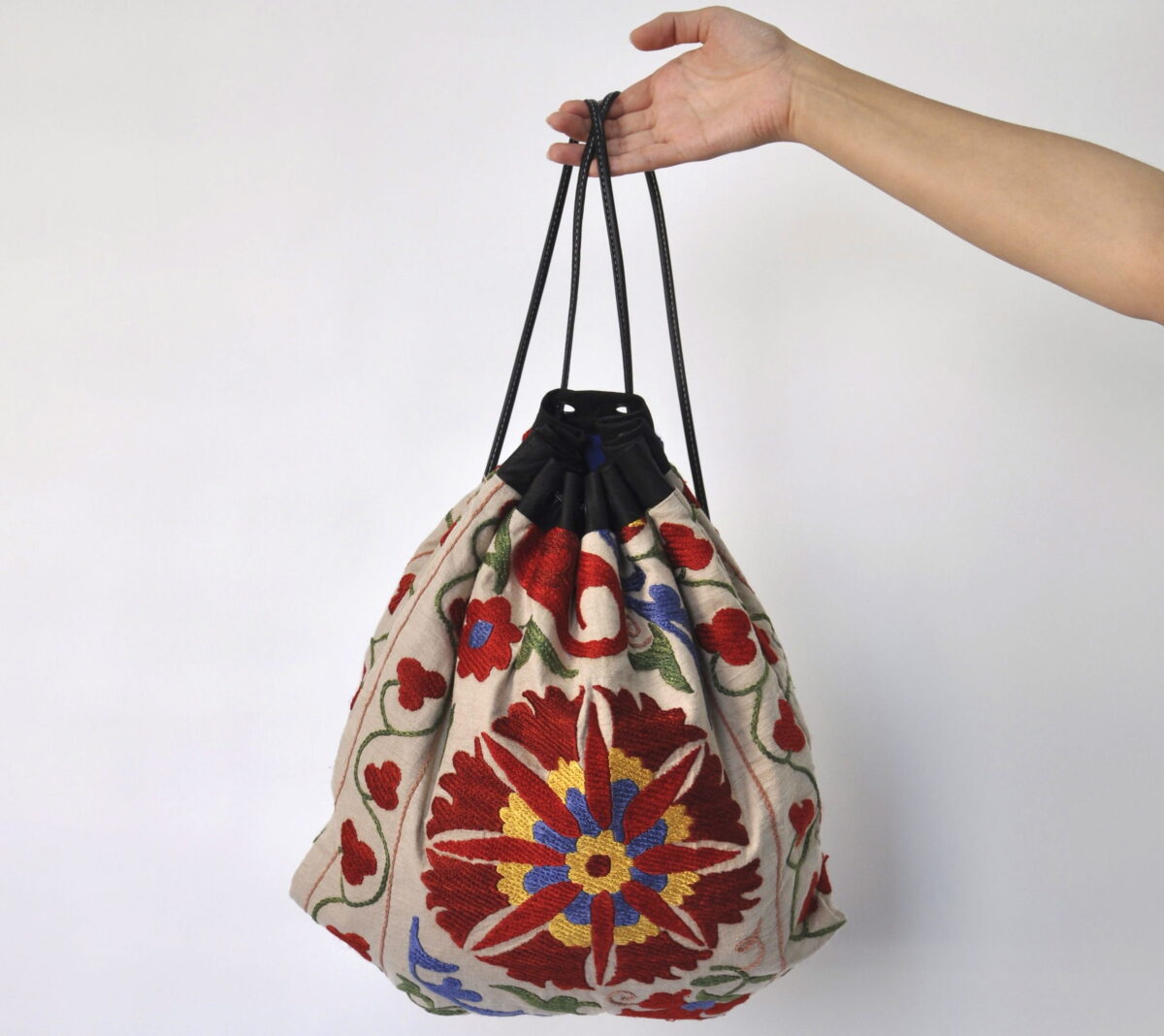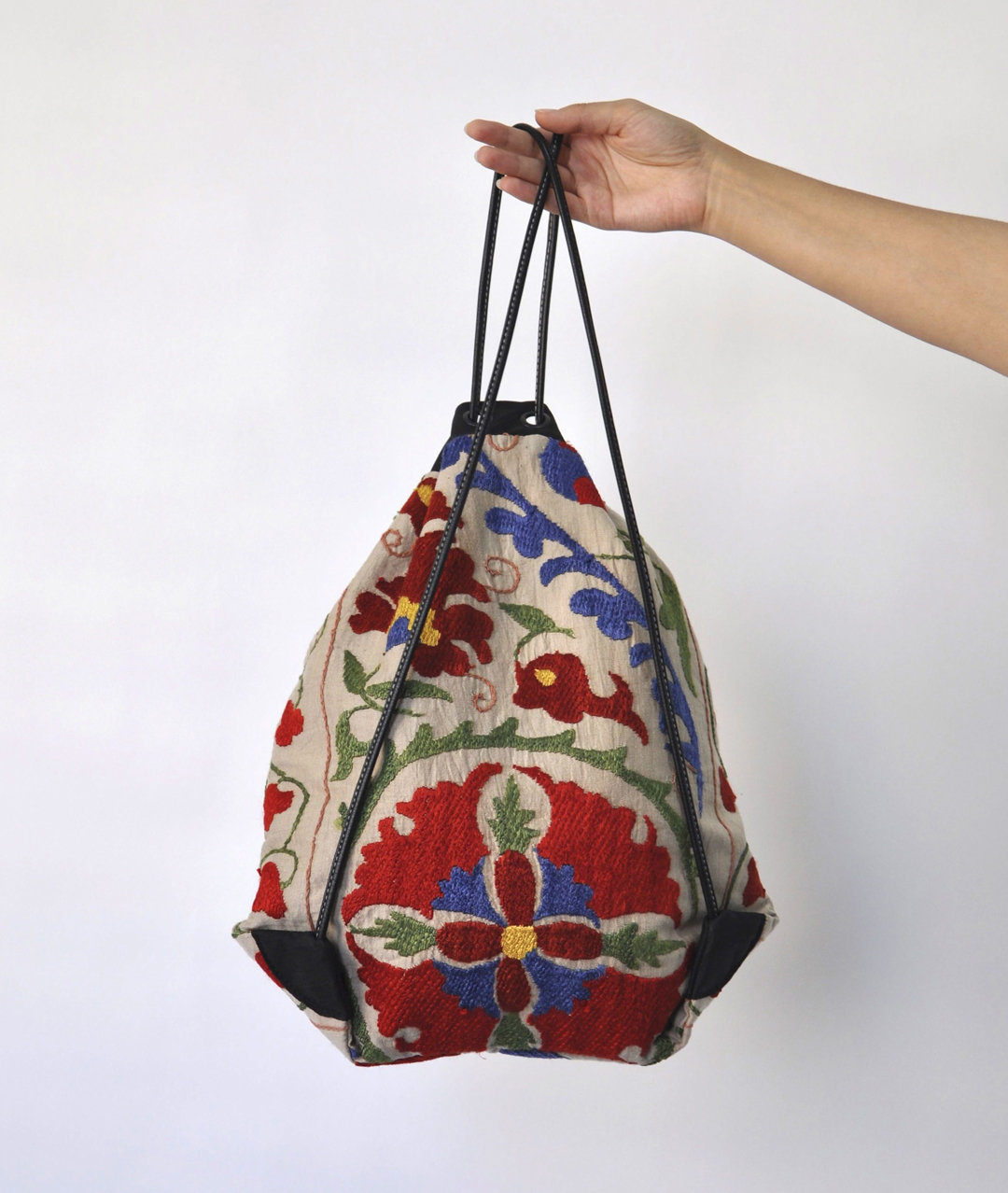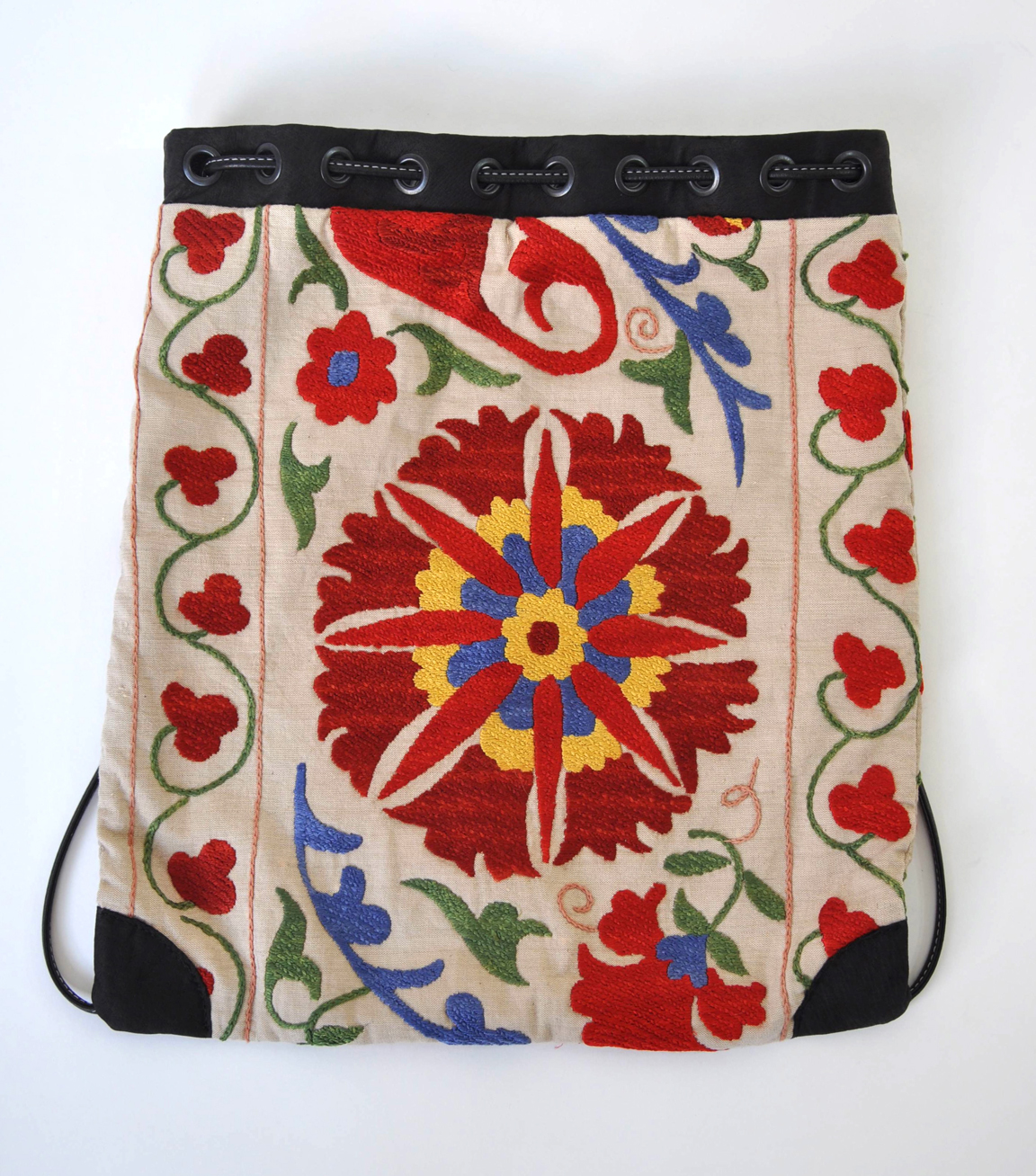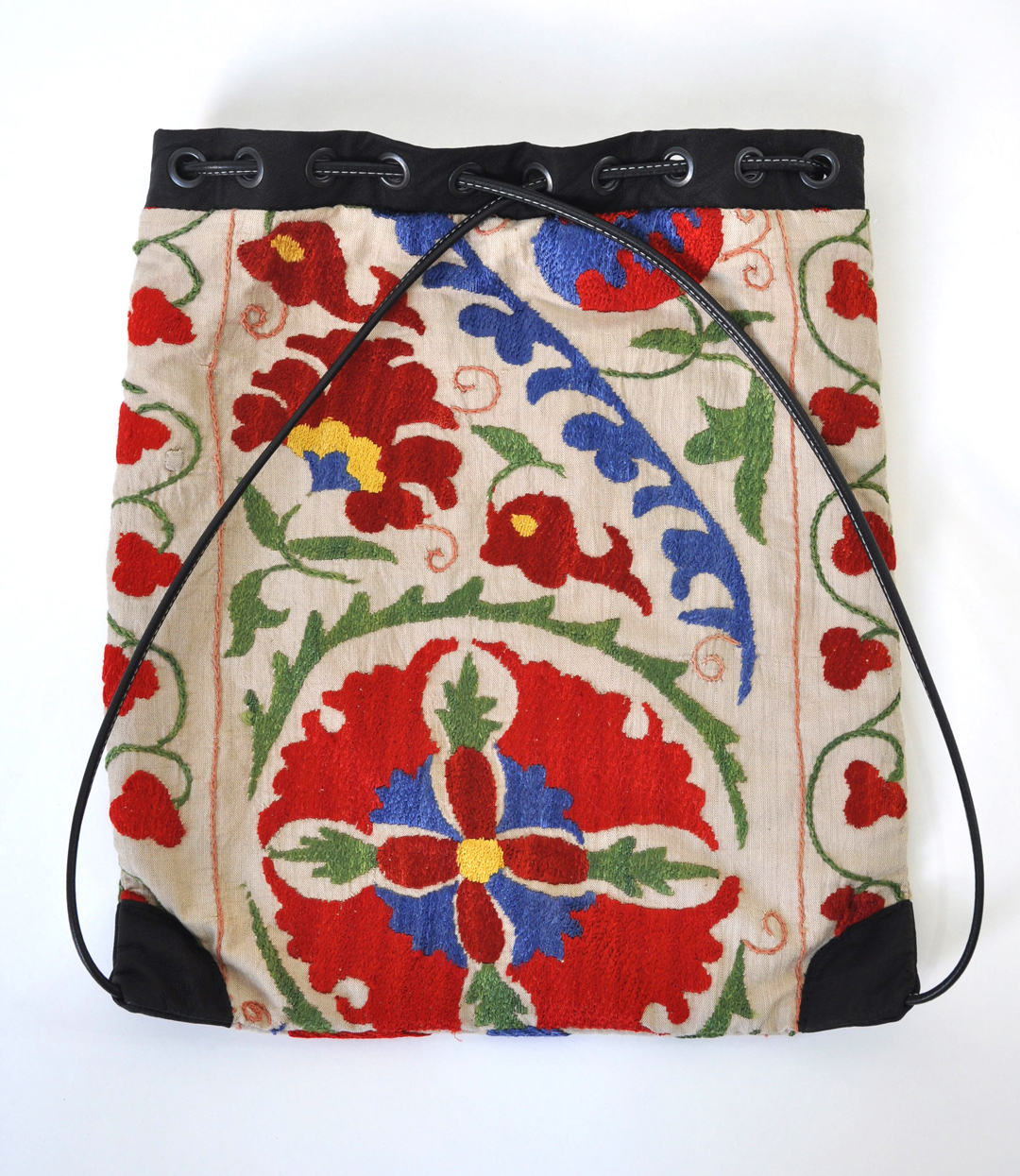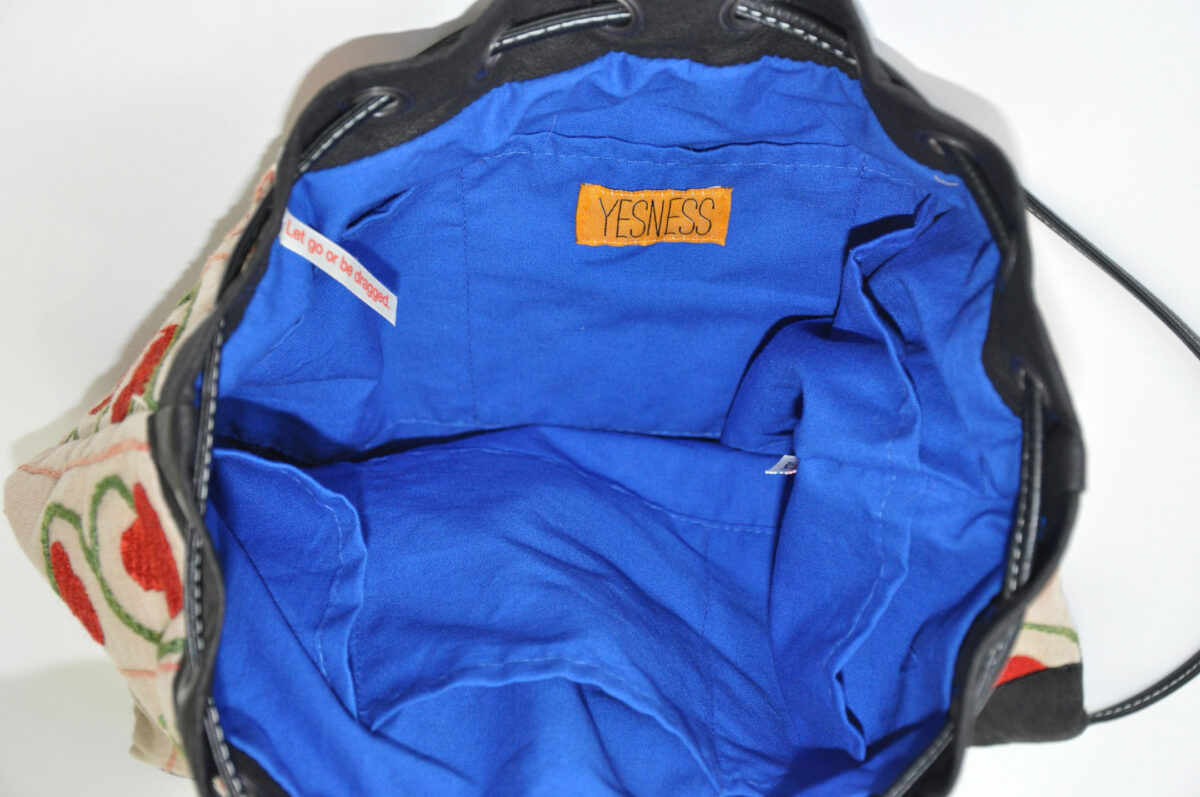 Wheat Drawstring Backpack
Cotton, Leather; Cotton lining
Dry Clean Only; Certain dyes may bleed when wet
Imported Fabric; hand-cut and sewn in Chicago, IL
No two bags from this quilt are alike – please let us choose one for you.
read more info »
Our Fabrics:
This beautiful embroidered fabric is called Suzani, derived from the Persian word for needle. A centuries-old handicraft from Kazakhstan and surrounding Central Asian countries, these ancient embroidery techniques and motifs were passed from grandmother to mother to daughter and were typically made as dowry quilts. Visit our Fabrics page for more information about Suzani Quilts.
*Because we believe in preserving the aesthetic integrity of these hand-made quilts, we do not alter such details as imperfect thread-work, pattern tracings, discolorations, and minor signs of wear.